Calon Pengantin Kerajaan Monako, Marie Chevallier Menunjukkan Cincin Pertunangannya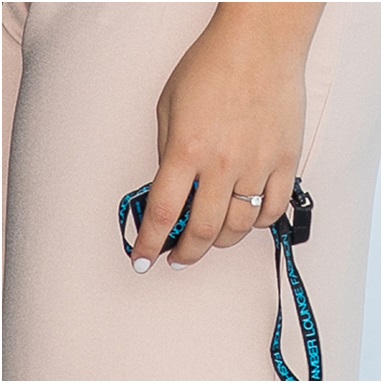 Meskipun Putri Stephanie dari Monako mengumumkan pertunangan putranya Louis Ducruet dengan Marie Chevallier pada bulan Februari, kami belum memiliki kesempatan untuk secara terbuka melihat cincin tunangan cucu Grace Kelly yang berusia 25 tahun ini. Maka, pada saat Marie memamerkan cincin tunangannya kembali, kami tidak bisa melewatkannya. Marie sendiri memamerkan aksesoris berlian barunya tersebut selama akhir pekan di Penggalangan Dana Amber Lounge U*NITE 2018 'Race Against Dementia', dimana Louis melangkah keluar dengan Marie Chevallier dan rekannya Pangeran Albert, Pauline Ducruet dan Putri Alexandra dari Hanover.

Bergabung dengan pasangan bahagia di acara hari Jumat, yang diadakan di Hotel Le Meridien milik Monte-Carlo ini, saudari Louis yang stylish Pauline didampingi oleh teman-temannya Maxime Giaccardi dan Nicolas Suissa. The young royal memposting gambar trio di Instagram, "3 adalah squad ï'¥ #aintnobodylikeus #mymen". Tidak hanya itu, anak perempuan Putri Caroline, Putri Alexandra dari Hanover pun hadir bersama pacarnya yang telah menjalin hubungan selama dua tahun, Ben-Sylvester Strautmann. Ben-Sylvester sering berada di sisi Putri 18 tahun di acara-acara besar, termasuk pernikahan saudara tirinya Pangeran Kristen Hanover dan Alessandra de Osma di Peru.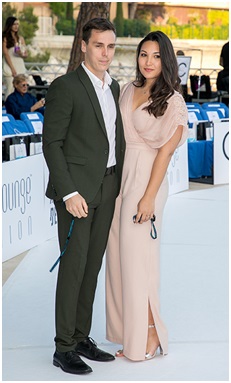 Jika kembali melihat pada masa pertunangannya, Louis dan Marie sama-sama membagikan berita bahagia tersebut ke akun Instagram masing-masing. Keponakan Pangeran Albert ini pun memberikan caption foto-foto proposal pantainya, yang berlangsung di Vietnman Four Seasons Resort The Nam Hai dengan: "Mari saya perkenalkan Anda madame Ducruet masa depan ❤ dia bilang ya dan kita sekarang bertunangan #withlove #engagement #proposal #iloveyou @mariehoachevallier."

Meskipun masa pertunangannya telah berlangsung dalam beberapa waktu, Kami masih belum mengetahui mengenai tanggal hari besar Louis dan Marie, yang merupakan salah satu dari dua pernikahan kerajaan Monaco dalam agenda mendatang. Hal ini dikarenakan anak perempuan dari Putri Caroline, Charlotte Casiraghi juga akan menikahi produser Dimitri Rassam, meskipun tanggal pernikahan musim panas mereka yang telah terungkap, telah ditunda. Sementara itu, menurut Nice Matin, Louis sendiri kemungkinan akan menikah pada paruh pertama tahun 2019.

Bagi Anda yang membutuhkan dan ingin membeli cincin tunangan, maka Anda dapat memperolehnya melalui Passion Jewelry. Passion Jewelry adalah sebuah butik perhiasan pertama di Indonesia yang dapat melakukan pembelian secara offline maupun online. Tidak hanya itu, Passion Jewelry juga menyediakan informasi terbaru terkait harga cincin tunangan dan harga cincin pernikahan terlengkap. Untuk informasi lebih lanjut, dapat Anda peroleh melalui website official Passion Jewelry di passionjewelry.co.id.
The First Indonesia OMNI Channel Jewelry Boutique
All Item Ready Stock